Milton.com helps you connect and share with the people in your community.
Sign Up
What's in Theatres
The Avengers: Age Of Ultron
Viewall
Spotlight
Blogs
Deals, Events and Attractions
Events
May 29, 7:00 pm - Milton Leisure Centre, 1100 Main Street East, Milton, ON L9T 6H7, Canada
Time: 7:00 - 9:30 p.m. MCRC's DJ Party youth dance is for youth in grades 5 to 8. The May dance is a dj dance with games and activities. Tickets an...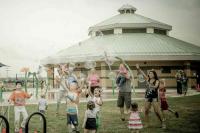 May 28, 6:00 pm - Milton Sports Centre, 605 Santa Maria Boulevard, Milton, ON L9T 6J5, Canada
6:00 - 8:00 pm Milton Sports Centre, Banquet Room Residents are invited to attend the Milton Community Park Phase 4 information session to learn m...
Videos
Homes
Listings